CapZen Technologies supports the hiring needs of companies that prefer to hire individuals to be a part of their team from the beginning. CapZen Technologies will locate, select and help secure the best talent that will immediately become employees of our Clients.
Flat fees for high volume hiring
Percentage-based fees
Retained search agreements for executive-level roles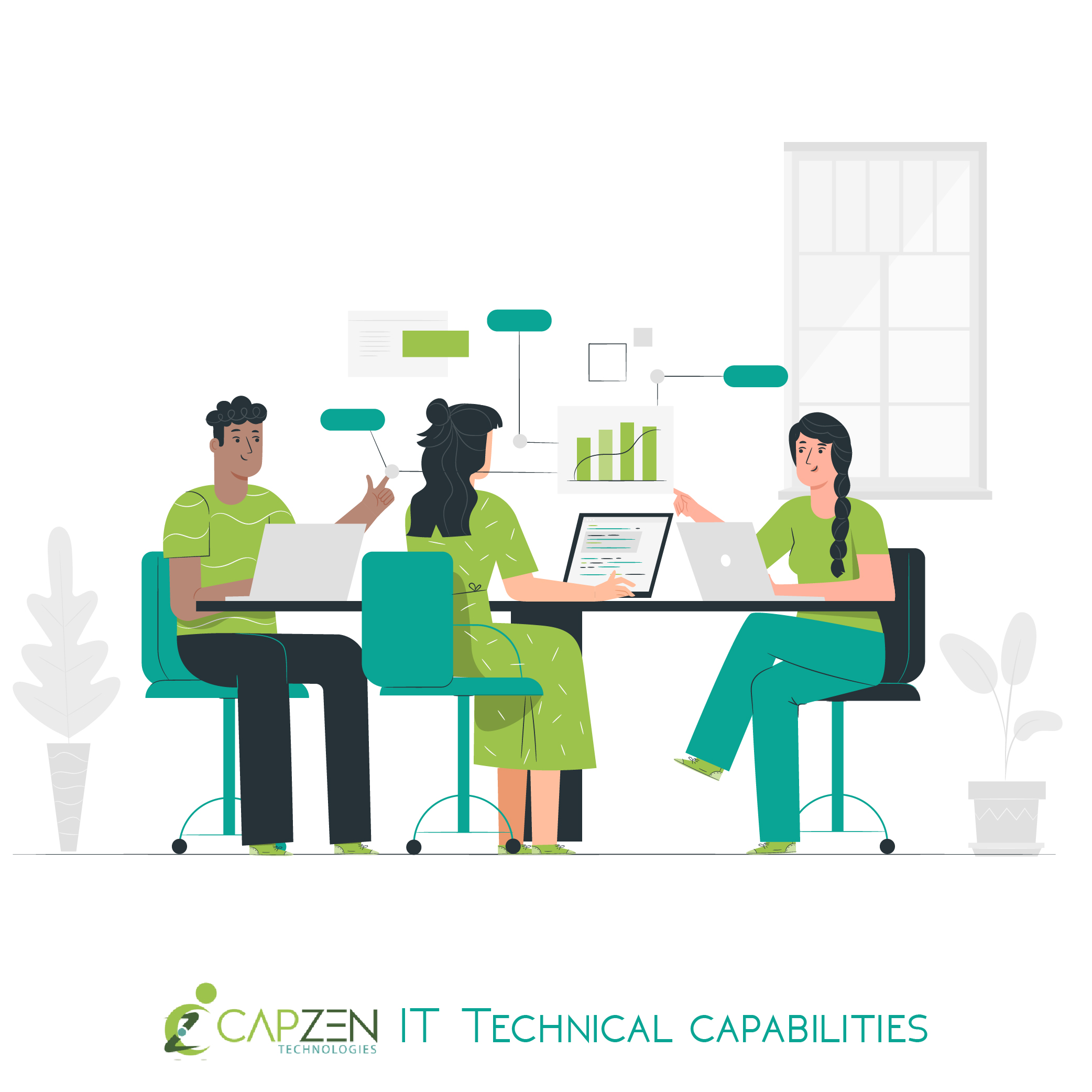 IT Technical Capabilities
Oracle Applications (Various Modules)
SAP (Various Modules)
PeopleSoft / SAS / Siebel
Java – Full stack, Frontend, Backend
Mainframes
Informatics/ Data warehouse/ BI / ETL
Microsoft Technologies
Testing (Automated / Manual)
OS –  Windows/ UNIX/Linux/Solaris
Telecom & Embedded –  NMS / Wireless (GSM, UMTS)/ Linux Internals etc…
RTOS – VxWorks/ Embedded Linux/Symbian/ WinCE
Infrastructure / Networking Support – NOC / ATIS / Data Management / Security / Data Center etc…
Value Added Services
This model provides various Value-Added services. This includes campus hiring, brand building and market mapping etc.
Features:
Industry Mapping
Compensation Mapping
Competency Mapping
Geography Mapping
Campus Hiring
Branding campaign
Some of the Researches carried out till today………
SOA-Service Oriented Architecture
RIMS-Remote Infrastructure